Description
Biogetica is an open collective of Doctors, Scientists, and Patients who are dedicated to waking up in a world where we never hear the words "there is no cure". We say 'open collective' as we are open to all healing traditions including Allopathy, Ayurveda, Bio-Energetics, Homeopathy, Naturopathy, Siddha Medicine, Sintergetica, Nutrition and Chinese medicine. We also say 'open' because we never turn anyone away, even if they cannot pay.
Our consortium of doctors and scientists are striving each day to help you recognize that your body is Nature in its purest form. Try our products to realize that only Nature completes us, in every which way.
Remember that life of freedom and comfort? Come, let's quantum leap back to it today, the Biogetica way!
Daily Health Supplements
Ayurveda
Herbs balance the body's terrain to make it conducive to a particular function or state. They do this as our bodily functions and organs are governed by the interplay of the five elements, and each herb has a unique balancing effect on these five elements. Biogetica goes through great length to ensure maximum potency in our standardised herbal extracts. Whenever possible, we choose organic or wild crafted herbs and often employ principles of bio-dynamic and Siddha agriculture to maximize potency and yield. All processing facilities are managed for energetic sanctity with the use of sacred sound frequencies and the elimination of electromagnetic radiation. Most of our customers quickly recognize the difference in the quality of the herb that comes from Biogetica's GMP certified labs and the same type that comes from another herbal manufacturer. Our herbs are most often sold as herbal combinations as our Ayurvedic Doctors are very familiar with combinations that will maximize assimilation and results. We also always refer to ancient Ayurvedic texts that describe the ideal processing of the herb. Such texts teach us how many times one herb in a combination needs to be ground versus another so that the first herb can penetrate the cell wall, while the second shouldn't. Today, we often see single herb products; however, Ayurveda does not consider these single herbs to be a balanced product without the other ingredients supporting it.
Homeopathy
Biogetica homeopathic combinations represent the state of the art in advanced resonance homeopathy.  Our groundbreaking work in the field of bio-energetic medicine has led us to now become holders of one of the largest nosode and sarcode bank on the planet.  These are homeopathic products that few other homeopaths have access too.  Homeopathy is essentially informational medicine.  The information of a certain substance is supplied to the body and the body then reacts to this information.  Nosodes contain energetic imprints and information on pathogens.  Homeopaths believe that administering nosodes coaxes an immune reaction specific to the pathogen. Sarcodes contain energetic imprints and information on ideal states. Homeopaths believe that administering sarcodes reminds the body of an archetypical process and causes it to come into resonance with this ideal state.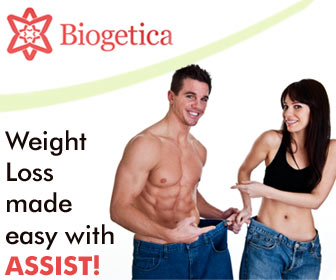 Hair Analysis
"This test is amazing, as it showed me right away what my issues are, and the specific minerals, vitamins and anti-oxidants that my body lacks. It also showed the EMFs (electrical sensitivities) I'm most exposed to, and listed the foods that my body should eat and avoid. It clearly highlighted my priorities and which of the hundreds of supplements on the market I most need! I've already searched the specific recommendations from my report on your site and found all the ones I require. I have started on these and am looking forward to my retest in 3 months! In an ocean of information about health and wellness, this service has proved invaluable by guiding me to make positive and welcome changes in my life. Many thanks!"
Annabel Davidson
City: London | Country: U.K.
Biogetica is pleased to announce a partnership with Cell Wellbeing Ltd to bring state of the art hair analysis services to their global clients. The German technology provides a unique interface for the collection and assessment of bio-information from hair or nails samples; from the results it creates a report with specific suggestions and priorities to help move people forward.
Hair screening gives a unique view of how our body is interacting with the foods we consume, our vitamin and mineral levels together with toxicity rates from a range of polluting sources. It will help people to adopt healthier habits by determining what is causing stress in the first instance.
Environmental Hair Analysis is a breakthrough science that analyzes hair to determine the key areas for individual to address. The partnership allows for convenient hair analysis to be conducted and then followed up with lifestyle recommendations; to offer diet, environment, and supplement advice from one of Biogetica's Holistic Doctors. 10 years worth of research and development in the Environmental and Epigenetic sectors, has led to the launch of this ground breaking technology.
This report will be emailed to you and you will then have a consultation on it with one of our Doctors via chat or phone. Foods and products specific to your individual health priorities will be offered and a separate report will be sent on these. A re-test will be conducted after 3 months if you opt for a 3 or 6 month package.
PranaVita Green
Not Just Another Green Powder, We've Packed in Nature's Top Green Superfoods in Their Organic Forms to Deliver You Nutritional Support for Your Energy, Metabolism, Digestion, Detoxification, and Immune Health.
There is no shortage of green powders in the global market today. We've reviewed many and have realized that most of them are stuffed with ingredients without any true understanding of the synergies between ingredients and the 5 elemental balance needed for the formula to help your body regardless of its present constitution! Furthermore many of the powders on the market aren't organic, 100% natural or preservative free and taking them may do you more harm than good.br
Hence the Doctors and phyto-chemists at Biogetica have endeavored to create PranaVita Green a Raw, Vegan, Gluten Free Advanced Ayurvedic Formula that is a Balanced, Alkalizing Therapeutic Super Food complex for full spectrum nourishment. Pranavita Green has been formulated to nourish, cleanse and protect your body like no other green drink we have seen can.
To begin with, Pranavita is a blend of rich nutritional ingredients derived from 100% natural and wild crafted antioxidant and adaptogenic herbs. Each ingredient has been carefully chosen to ensure maximum potency and bioavailability and then blended together in a manner that ensures that the final formula is way beyond the individual action of a single component. Pranavita can be added to water or juices to make the ultimate green juice or blended into smoothies to give your body the ultimate green boost!
All our products are made in FDA compliant GMP certified Laboratories in Germany, Switzerland, USA, India, and Spain. They are appropriately registered with the FDA as Dietary supplements, Homeopathic attenuations or Ayurvedic herbs. Utmost care is taken to ensure optimum quality and purity. Biogetica is a website visited from across the globe. Some countries consider Ayurveda, TCM, Supplements, Bioenergetics and Homeopathy to be medicine, while others do not. In order to comply with various FDA norms of numerous nations we say:
Ayurveda & Homeopathy may or may not qualify as medicine in your home jurisdiction. The complementary advice of our practitioners who are considered Homeopathic and Ayurvedic Doctors in some jurisdictions does not replace the medical advice given by your primary care physician. Biogetica's Homeopathic products may be used for treatment of self limiting over the counter ailments in USA, India & Europe that support Homeopathy for OTC use. Biogetica's Herbal remedies from the Ayurvedic, Chinese and other traditions may only be used to balance the 5 elements and rejuvenate organ systems in countries where Herbs, Ayurveda and TCM are not considered medicine. Biogetica's ground breaking supplements may only be used to support the ideal structure and function of the various systems in the Human Body.
Click here to learn more details and shop Biogetica's products