If you are about to visit New York City, don't miss its sights, its smells, its sounds and its flavours which are all belonged to the street. With New York tour 1, you are able to enjoy the best New York experiences as a New Yorker.

New York tour 1 provides visitors with the most unique experiences in New York. The n0rmal tours seem to be too boring when travellers being on a bus going around the city without exploring every single special thing in New York City. Knowing that, New York tour 1 helps you to travel the way true New Yorkers do: by train, by ferry and on your foot.
The unique walking tour of New York city

A brand new view on New York City with the walking tour
The walking tour provided by New York tour 1 promises to bring amazing New York experiences. When taking this tour, you are able to:
Broaden your knowledge of New York history with our friendly professional tour guides. Each tour guide is for a group of about 15 in order to create unique tour experiences

View Big Apple from the One World Observatory – one of the coolest experiences in New York, promising to satisfy any travellers

Travel like a local instead of a foreign tourist and explore the best part of the city

Follow a planned itinerary which helps you not only to visit the most famous attractions but also to go through the memorable experience in your life

Remember: This is walking tour, please consider carefully if you cannot walk for long

New York is also one of the most bustling shopping centres in the world. Your tour will include 19 best attractions in New York City, starting in Time Square – the heart of the city. Then, you can visit Saint Patricks Cathedral, the New York Public Library and Chrysler Building. 
After that, don't forget to admire the amazing Main Concourse on your way to the subway for a trip down to Wall Street – the financial centre of not only the United States but also the world. New York stock exchange where many companies first launch their stock is also included in the tour.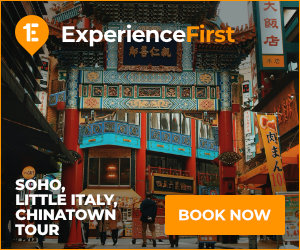 The walking tour is set up in a comprehensive way that you never feel you are wasting any time in New York City and bring unique New York experiences to even the most difficult traveller.