Offering gift cards for aesthetic treatments is a good idea if you know what to avoid. Learn more about it in this article.
——————————–
In many circumstances, gift cards do play an important role. In this article, we will learn how gift cards help increase sales in aesthetic industry.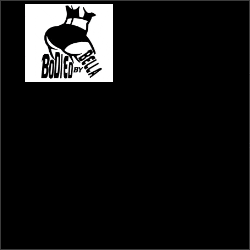 Lift your booty, enhance your cuff and shape your butt to the perfect round shape with Bodied by Bella
Achieve the Butt you desire naturally enhancing your own beauty!
Gift cards have increased requests for treatments
As there are more and more people participating in the self-care movement, they should consider to offer gift cards for aesthetic treatments. According to Mary Lynn Moran, M.D., a facial plastic surgeon based in Tennessee and president of AAFPRS, there has been an increase in requests for non-invasive cosmetic treatments and surgeries from Thanksgiving through New Year's Eve. It could be for many reasons. For example, it is when some people have time off to heal properly. Or some people just want to enhance their appearance for their holiday soirees. And some others just want to purchase gifts for their loved ones.

What to consider when you gift someone plastic surgery?
The most desirable aesthetic treatments are injectables such as Botox, Dysport and dermal fillers, chemical peels, microdermabrasion, and laser facial packages. Aside from that, there is an increase in interest in packages of energy-based device treatments. Which means patients are also looking to reduce fat around the neck or improve facial skin tone, texture, or elasticity. The requests for gift certificates for plastic surgery, anti-aging procedures, and other treatments are increasing because people are not afraid to talk or post about it.
However, when you want to gift someone plastic surgery, make sure it is what they wish to do so that you can avoid insulting them. Also, purchasing gift cards for aesthetics procedures that they haven't mentioned might send a negative message. Additionally, you should always do a research on board-certified surgeons, providers and treatment information via trusted online sources like the AAFPRS. Make sure you review before/after images, and ask the tough questions about background and credentials if necessary.